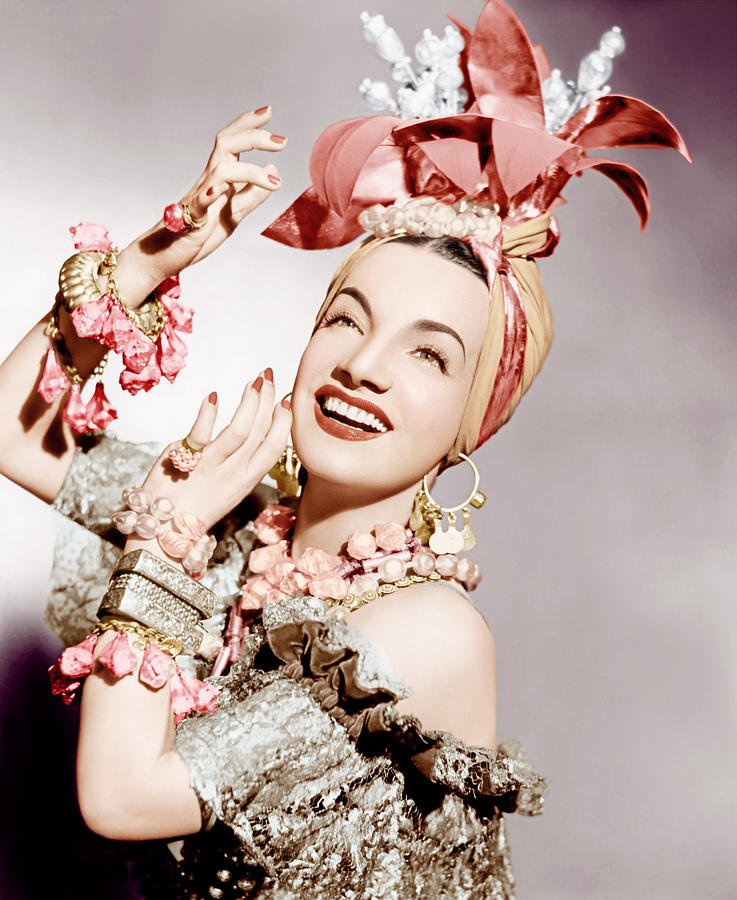 The fabulous Carmen Miranda
Thanks to my beautiful friend Maria I have very recently participated in my first ever Zumba class. Maria had emigrated to Australia from Portugal and desperately missed the music and dancing that was a huge part of her homeland culture, so she started Zumba. Maria insisted I join her and I'm so grateful she did. I can't remember the last time I had so much fun exercising.
Our instructor Nella is a totally stunning Venezuelan lady with golden skin, natural spiral curled hair and a smile that light up the room. Her exuberance and passion for Latin dancing is completely contagious and boy can she move that tiny body of hers! Find out more about Nella's classes
here
. By the end of the first song my spirit was completely energised and uplifted. It took me straight back to my competitive ballroom dancing days where
Latin American
was my favourite style and how I used to watch old Carmen Miranda movies to gain choreography inspiration.
For that hour of my life I danced my backside off, worked up a sweat and laughed so hard my cheeks (facial) hurt and all in the company of a room full of strangers (apart from my Maria) with out fear of judgement. I danced Samba style like I was at carnival and Cha Cha-ed like I was Carmen Miranda. I felt like a child dancing in front of my mirror in my bedroom, it was amazing!
So, to all of my friends who have been doing Zumba for a while now, I finally understand what all the fuss is about and I'm sorry for all of your invitations to join you that I have turned down. For all of my friends who think I am a little bit crazy right now and have never been to Zumba before, go, go, go to a class and find your inner Carmen Miranda or Jennifer Lopez and you will understand my apparent insanity. Don't be scared to take your Mr Right along as well, there are plenty of boys out there finding their inner Enrique Iglesias at Zumba classes and it could just be a handy talent for him to have.


Photo Source; google images